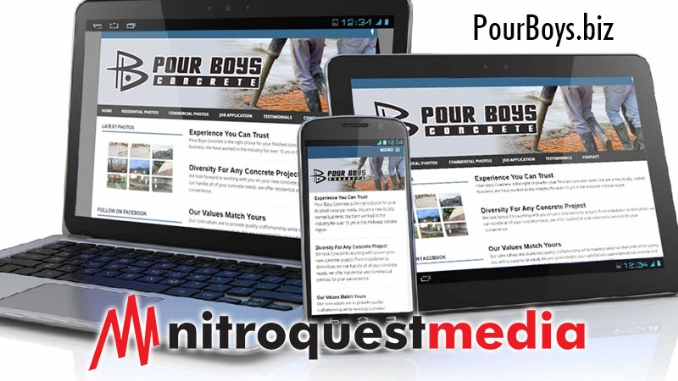 LAFEYETTE, Ind.—Pour Boys Concrete has launched a new and improved website at PourBoys.biz. The website is devoted to helping make all of your concrete decisions easier with online job quotes, employee applications, social media Integration and pictures of Pour Boys work.
There's also a new Facebook page to allow current and potential customers to interact with Pour Boys. Check us out at www.facebook.com/PourBoys. Headquartered in Brookston, Ind., you can call Pour Boys at (765) 414-2776.
The new website was designed, developed and is hosted by Nitroquest Media. Nitroquest provides cutting-edge services in marketing, advertising, branding, multimedia, social media, web development & design, search engine optimization, public relations and consulting for individuals and businesses. Check them out at Nitroquest.com.